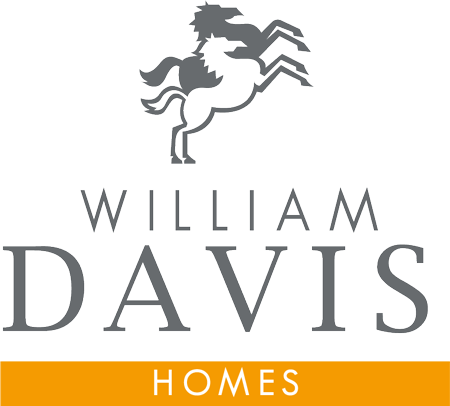 The Results
A bespoke system at a cost that suited the client with a seamless handover from the previous provider
A slick and user-friendly interface
The Challenge
A more modern, intuitive interface
Limited budget and resources
The Solution
Slick disaster easy system recovery
Competitive pricing and flexible payments system
"The team now has the peace of mind they didn't before and I feel comfortable that all our files are easily recoverable, safely stored and securely encrypted. As a customer-facing business with a host of personal information at our fingertips, this is key."
About William Davis Homes
Offering comfort, craftmanship and security, William Davis has been building homes across the Midlands for the past 85 years. With their work underpinned by strong family values and understanding, William Davis is one of the most well-respected housing developers in the region, designing and building with homeowners in mind.
Priding themselves on exceptional customer service and attention to detail, the business has been rated a five-star homebuilder in the Home Builders Federation's annual survey of homeowners for the past four years, meaning more than 90% of customers are extremely happy with their home and the William Davis experience.
The IT Situation
After a cumbersome and ineffective experience with an earlier provider, William Davis Homes decided to switch to Rubrik, to be managed via the ProtectView platform. Looking for effective storage, security and cloud backup solutions, William Davis Homes' needs and requirements were twofold:
A local and cloud backup system for their data
Disaster recovery
After trialling other products, IT Manager, Paul and the team at William Davis Homes quickly discovered that Rubrik & ProtectView offered greater flexibility and a quicker recovery time than other platforms currently on the market.
According to the team at William Davis Homes: "The system just works."
With a daily email to update clients, ProtectView offers a hassle-free approach to data storage, security and backup. "My team now has the peace of mind they didn't before and I feel comfortable that all our files are easily recoverable, safely stored and securely encrypted. As a customer-facing business with a host of personal information at our fingertips, this is key."
The team also noted how flexible the payments system was, alongside the bespoke nature of the product and package on offer. For many businesses, having to pay one annual, upfront cost is a huge investment, so having a range of options for payments works in the client's favour, offering true value for money.
The ProtectView Platform
Competitive, flexible pricing
Intuitive and user-friendly interface with easily accessibly search functionality and file recovery
Quick recovery time allowing the team to revert back online without interruption
The future for William Davis Homes
With powerful search capabilities and the opportunity to securely host more information than ever before, the team at William Davis Homes is confident that they will enjoy a long and prosperous relationship with ProtectView and Rubrik. With complete buy in from the wider team, every aspect of the partnership – from security, to backup solutions to flexibility – has ensured that William Davis Homes has the space to flourish as a business without worrying about the safety of their data.
Back to Case Studies